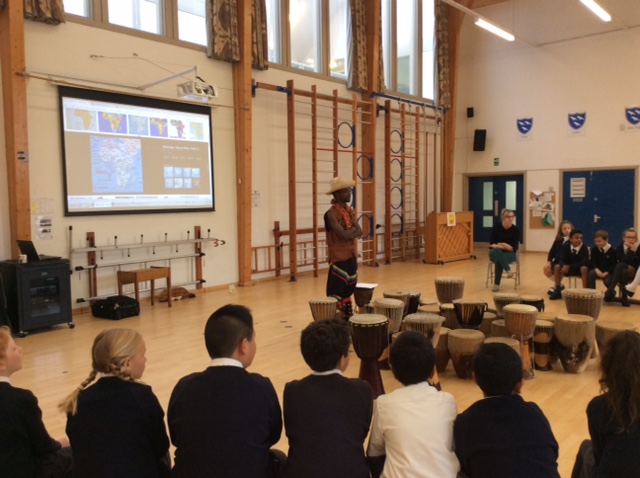 20 October 2017
What a fun half-term it's been! It's hard to believe that we're already halfway through the Autumn term.
Many thanks to everyone who contributed to our fantastic World Food Festival last Friday. It was incredibly popular, and a brilliant way for the whole school community to share and celebrate all the different cultures and nationalities that we have at Valley.
Another big thank you to everyone who took part in and donated to our Sponsored Walk-a-thon in aid of our Lollipop crossing funding. We managed to raise over £1000! Without the extra funding that this provides, we would not be able to afford our lovely Lollipop Lady Therese. A HUGE thank you to our wonderful PTA team for organising this.
We have been celebrating Black History Month across the school - and Key Stage 2 pupils were lucky enough to take part in African History and drumming sessions with Bashir from the Red Panda Agency. Everyone had a great time learning in these fun and active sessions.
Yesterday we celebrated Diwali. We all enjoyed a wonderful assembly led by Mrs. Aggarwal, which included some interesting facts about Diwali and some truly wonderful dancing. You can watch a video of the assembly below.
Today year 3 and 4 treated us to a performance of the music that they have been learning in their BYMT sessions with Ms. Brock this term. The improvement that they have all made in such a short space of time is nothing short of astounding. Well done to everyone.
We hope that everyone enjoys their half-term holidays. We look forward to another busy half term and welcoming pupils back on Tuesday 31st October.