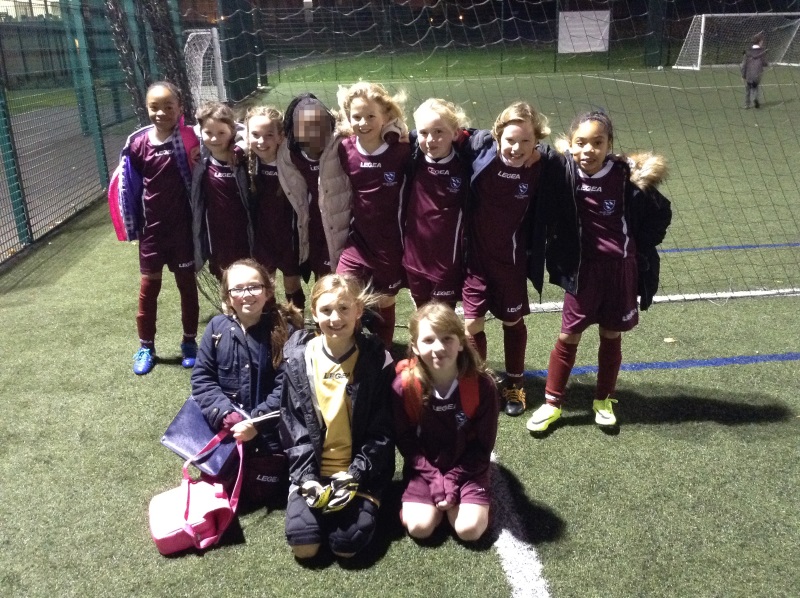 10 November 2016
Yr 4/5/6 Girls Football - Match Report
FIRST WIN 9 - 0
With St Mary Cray in red and Valley in maroon, the game began. Valley got straight down to business and within 5 minutes Olivia had blasted the ball past their goalkeeper in the bottom left corner. With the centre, the opposing team passed the ball to the wing and the chase towards the goalie, Eva, had begun; but it didn't last long. Our left defender Arinola did an amazing tackle and a clearance. St Mary Cray took the throw in. Fortunately, our experienced midfielder Maya blocked the ball and took a run at the goal, with a well-placed shot the ball slipped past the goalie's fingers and crashed against the net. By half time Olivia had brought the score up to 3-0; and it only got better from there.
After a rousing half time talk by our head of sports Miss Erol, all of the Valley girls were raring to go. The second half began and almost instantly. Olivia, backed up by our amazing midfielders Laura, Farah and Maya, had chipped it into the top corner; another goal for Valley. Although our defenders, Shannon, Jelena, Tamar, Jessica, and our goalie Eva, did not see much action in the second half, when St Mary Cray had a sprint down the middle, they saw off the ball in style. The only 3 times the opposition had a shot at goal, the ball was swiftly picked up by Eva and booted to our attackers who controlled it and shot it in the net. The whistle blew and the game ended. Three cheers were said for St Mary Cray and, as good sports women, we shook their hands and congratulated them on their hard efforts.
Following on from a crushing 5-0 defeat against St Mary's, Valley girls pulled themselves together, sorted out their positioning and fought hard against Raglan to secure a 0-0 draw. This new found confidence was what led to today's well deserved 9-0 win!
GO VALLEY GIRLS!!
Everyone played really well today and put in 100% effort, hope we get another win.
By Eva M